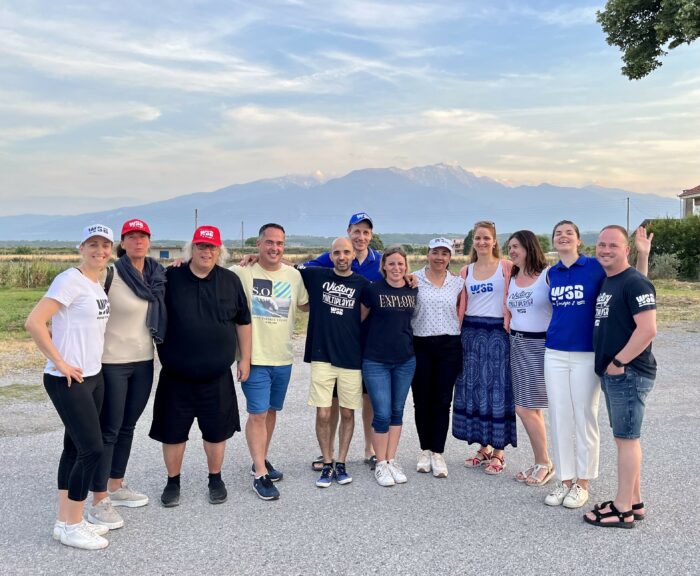 The home of our final transnational project meeting was the beautiful Katerini in Greece, at the foot of Mount Olympus. The first day, the project partners met at the venue of the sporting event to discuss project management questions, as well as topics related to the webinars planned for this autumn. Also, the members of the participant organizations played their traditional in-house friendly Water Skyball tournament. As it was the fourth time most of them played the game, the experienced players played exciting and enjoyable matches.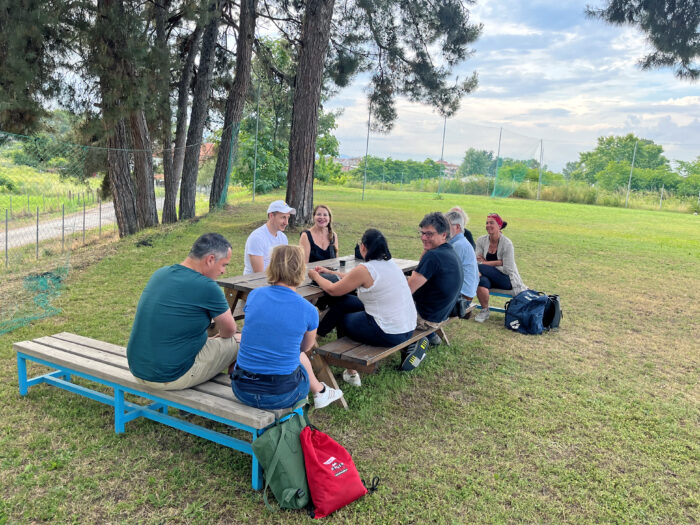 The second and third day our host, the National and Kapodistrian University of Athens organized the WSB sporting event in cooperation with the Asterias Swim Club. The swim club provided the venue of the event, a swimming pool just suitable for WSB and a friendly and warm environment. Citizens from Katerini and the members of the swim club were invited and joined the event to try out Water Skyball for the first time. Children and adults played and enjoyed several games creating a great community. The players and the swim club became interested in picking up WSB as a new activity as it was a fun and engaging aquatic sport to play.
Although it was our last in-person project meeting, the project goes on with webinars and live introductory events about Water Skyball in each participating country (Hungary, Germany, Austria and Greece) during the autumn months.