Summary
Water Skyball in EU 2
The Water Skyball in Europe 2 (WSB-EU2) project is the continuation of the Water Skyball in Europe project. WSB-EU2 aims to promote health enhancing physical activities for a wide range of European citizens by the collaboration of 4 organisations from the following countries: Hungary, Germany, Austria and Greece. The project's objectives are to promote Water Skyball (WSB) which is a new and innovative water sport, organise grassroot sport events and motivate physically inactive people to do sport. The target groups of the project are:
a) People between the ages of 12 – 60 who are interested in new sport opportunities with special focus on the physically inactive people;
b) Staff members of the partners.
Start: 01-08-2022 – End: 31-01-2024
Project Reference: 101050217
Grant: 60000 EUR
Programme: Erasmus+
Key Action: Sport
Call: ERASMUS-SPORT-2021-SSCP
Action Type: ERASMUS-LS
---
Water Skyball in EU 1
The Water Skyball in Europe project targets the staff from different sport organizations (a national sport association, a local sport association, an NGO and a regional sport club) from 4 countries: Hungary, Poland, Slovenia and Croatia. The main objective of the project is to 'support the mobility of volunteers, coaches, managers and staff of non-profit sport organisations'. To achieve these aims mainly two directions of activities are carried out: organising trainings for the staff and grassroot sport events by the staff for the public. The project focuses on Water Skyball (WSB) which is a new and innovative water sport from Hungary, appropriate to involve physically inactive people to do sport.The training and tryout events are organised for the participants about WSB where they may learn about the gameplay, the ethos, rules and referee activities, as well as transfering good practices about grassroot sport event organisation. The participants can learn about WSB in practice on the tryout events, where they can learn by playing the game and doing the refereeing. Part of the trainings is held as an online seminar over the course of a few months in the off-season which enables the participants to properly engage in the educational part of the project.Five grassroot sport events are organised along the transnational project meetings to promote health enhancing physical activities and motivate people for doing sports. The main sport activity on the events is WSB because it has a significant fun factor which easily motivates newcomer players. The events are organised by the staff, and target a wide audience, including physically inactive people. A significant number of people are expected to either visit or watch the events, including ca. 100 tryout players, 1000 spectators and 10,000 online viewers for each event, therefore we expect to reach ca. 50-60,000 people with the sport events.
Start: 01-01-2021 – End: 30-06-2022
Project Reference: 622305-EPP-1-2020-1-HU-SPO-SSCPEU
Grant: 52980 EUR
Programme: Erasmus+
Key Action: Sport
Action Type: Collaborative Partnerships
Partners

Towarzystwo Sportowe Iron Man

Zavod Popotnik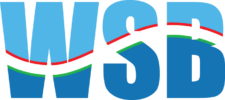 Hungarian Water Skyball Federation

European Institute of Sport Development, Kinesiology and Health