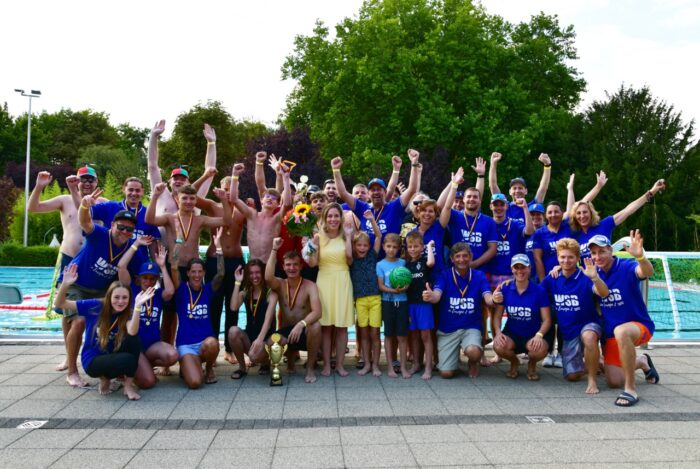 The project began with a strong start in early August, 2022, as we already have organized our first Transnational Project Management Meeting in the city of Heinsberg, Germany.
The 4 partners met for the first time, so the meeting started with introductions of the teams and the Water Skyball sport. Then the second day of the TNPM, the public WSB sport event followed. The Freibad Kirchoven was the home for the event, and the weather was sunny though a bit chilly. The German team, Base- und Softballvereinigung Wassenberg has organized a WSB Tournament. 12 teams entered the tournament with mixed doubles. The day started with introductory and warm-up WSB exercises where anyone could join. Then the tournament began. The teams developed quickly, beautiful performances could have been seen from players who played WSB for the first time. The games were tight and exciting. In the end, a team from Austria won the amateur championship.
The players and the organizers enjoyed the day, resulting in a great introduction of Water Skyball sport in Germany.